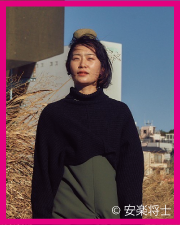 Aonuma Saki / Cast『Jigoku-no-Abaremono』
Born in Tokyo prefecture. Graduated from Japan Women's College of Physical Education, majoring in dance. Studied dance under Akira Kasai and Kim Ito. Studied voice training under Kaori Imazumi. Currently, engaged in physical expression, occasionally stepping outside the framework of contemporary dance. In addition, teaches health and physical education to middle and high school students. With the goal of "circulating physical expression," is learning to dance and sing on a daily basis, and places great importance on passing on this knowledge to the next generation, as well as drawing out new ideas from the younger generation to inspire them.
---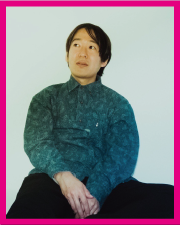 Ippei Yonezawa / Cast『Jigoku-no-Abaremono』
Born in 1989, Tokyo prefecture. Tap performer/musician/spatial creator.
Based on his TAPDANCE skills, has developed performance activities that cross the boundaries of various expressive fields such as the body, music, and art. He is interested in the way relationships with others, distance, thoughts, and sensations are transformed as people spend time together. Through shared space, he creates projects that transcend generations, experiences, and genres, mixing people's creative energy and ideas to create a new space for differentiation and new experiences with the viewer.
---
Michiru Murakami / Costume『Jigoku-no-Abaremono』
Costume artist. Graduated from International Christian University. While attending the Fashion Institute of Technology (F.I.T.) at the State University of New York, she was selected to be the costume designer for Matthew Barney's film "Drawing Restraint 9" (2005), in which he worked with Bjork. After returning to Japan, she has expanded her field of costume design by creating costumes for Mikiko Kawamura, the dance art group tantan, and a band led by film director Shunji Iwai. Currently based in Harajuku at the store "Barairo no Boushi" and her own brand "Sleeptravelling". Working on projects that transcend genres with the aim of creating a place where people can encounter the beginning of creation.
---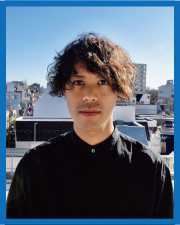 Rikito Eguchi / Cast『Gonzo-Mushi』
Born in 1996, Saitama prefecture. Graduated from Daito Bunka University. While in college, he was introduced to dance through a lecture by Satoshi Ishibuchi of "Condors" and began to take up dance seriously at the age of 20. In 2017, awarded the runner-up prize in the Condors Special Performance "National Treasure Human Class 10". In 2019, received the Za Koenji Dance Award Incentive Work Prize. Belongs to "Bushman" led by Ikumi Kurosu.
---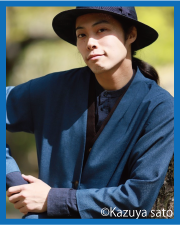 Naoto Katori / Cast『Gonzo-Mushi』
Choreographer, dancer. Graduated from the Faculty of Engineering, Saitama University. While still in school, performed in the works of Ryohei Kondo and Shintaro Hirahara. He aims to create works that allow the viewer to feel the realistic response of the body and the story through contact. First place in Dance Creation Award 2014. Yokohama Dance Collection EX2015 "Sibiu International Theater Festival Prize", "Touchpoint Art Foundation Prize", Yokohama Dance Collection 2021-DEC "Encouragement Prize". He is also active as an actor, appearing in "Six Characters in Search of the Author" directed by Keishi Nagatsuka, "Patalliro!" directed by Kensaku Kobayashi, and "Bungo Stray Dogs" directed by Norihito Nakayashiki.
---
Noriko Kitamura / Costume『Gonzo-Mushi』
Involved in dance performance works since around 2000, starting with making costumes for drag queens. Major works include Takao Kawaguchi's『On Kazuo Ohno』and "『Rosentanz : Critique of Pure Sexualization』Prologue," and Takayuki Fujimoto's Kinsei R&D's『T/IT: On Intolerance』and『true/Hontou-no-Koto』. Also participated in works by Dance Theatre LUDENS, Yuko Hirai, and Dumb Type. In addition to contemporary dance and butoh, he also creates flamenco and ballet costumes. From 2019, she has been in charge of costumes for "Bushman," led by Ikumi Kurosu.