Artist Profile
Masato Suzuki(Conductor)
Graduated from Tokyo University of the Arts and completed the graduate course at the same university. Completed the Royal Conservatory of The Hague, The Netherlands. Received the 71st Art Encouragement Prize for New Artist from the Minister of Education, Culture, Sports, Science and Technology in 2020, the 18th Saito Hideo Memorial Fund Award, the 18th Hotel Okura Music Award, and the 29th (2021) Watanabe Akio Music Foundation Music Award. He is the Principal Conductor of the Bach Collegium Japan (BCJ), Conductor/Creative Partner of the Yomiuri Nippon Symphony Orchestra, and Music Director of the Ensemble Genesis. As a conductor, has performed with the NHK Symphony Orchestra, the Yomiuri Nippon Symphony Orchestra, and others, and in April of this year, he made a guest appearance with the Hamburg Symphony Orchestra in Germany. BCJ Opera Series produced by Masato Suzuki, Monteverdi: Opera "The Coronation of Poppea" (2017) and Handel: Opera "Rinaldo" (2020) were highly acclaimed as new innovations in Baroque opera, and the latter won the 19th Yoshio Sagawa Music Award. He will make his first appearance as a conductor at the New National Theatre in May 2022 with Gluck: Opera "Orfeo and Euridice" (newly directed by Saburo Teshigawara). He makes regular appearances on NHK-FM's "Kotaku no Tanoshimi" and has made numerous media appearances, including the TV Asahi affiliate "Daimei no nai Ongakukai". His many recordings include a collection of J. S. Bach's harpsichord concertos with BCJ (BIS) and a duo with Tamestit (HarmoniaMundi). Executive Producer of Chofu International Music Festival. In addition to composing and arranging, he has restored many of Bach's lost movements. With regular appearances at Blue Note Tokyo, there are no barriers to his activities, and great expectations are being placed on him from all fields. Visiting professor at Kyushu University.
Twitter /@eugenesuzuki
Facebook & Instagram / masatosuzukimusic
---
Bach Collegium Japan (Chorus & Orchestra)
An orchestra and choir formed by Masaaki Suzuki with specialists in original instruments from the world's forefront. Aiming for the ideal performance of Baroque music with a focus on Bach's religious works, has been actively performing not only in Japan but also at the Leipzig Bach Festival, BBC Proms, Carnegie Hall, Concertgebouw, and other venues. Received the 45th Suntory Music Award in 2013 together with Masaaki Suzuki. In 2014, received the Echo Classics Award in the Editorial Achievement of the Year category for "Bach: Complete Church Cantatas" series. Has won the prestigious British music prize Gramophone Award for Mozart's "Mass in C minor" (2017) and J.S. Bach's "Matthew Passion" (2020). The performance of Handel's "Rinaldo" conducted by Masato Suzuki in the fall of 2020 won the 19th Yoshio Sagawa Music Award in 2021.
---
Saki Nakae(Soprano)
Graduated from Hokkaido University of Education, Iwamizawa, majoring in vocal music in the music course of the art program. Completed her master's degree in vocal solo voice at Tokyo University of the Arts, and her doctorate at the same university. Received the Acanthus Award of the Graduate School and the Mitsubishi Estate Award. Won the second prize in the vocal division of the 14th Japan Mozart Music Competition. Selected for the 78th Japan Music Competition in the Opera Division. First Prize at the 3rd Juilliard School Competition. Won the third prize in the vocal division of the 11th Tokyo Music Competition. Received the 27th Dogin Art and Culture Encouragement Award. Continues to be active in a wide range of fields from religious music to opera and contemporary music. From 2019, she is a hometown support ambassador for Takasu, Kamikawa, Hokkaido. With BCJ, she has performed the roles of Armida in Handel's "Rinaldo" and Madame Herz in Mozart's "The Impresario" in operas, and in religious music, she has soloed in Mendelssohn's "Elias", Beethoven's "C Major Mass", "Christ on the Mount of Olives" and "The Ninth" with great acclaim.
---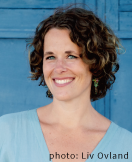 Marianne Beate Kielland(Alto)
One of Europe's best singers. She was the only Norwegian singer nominated for a Grammy Award. A member of the ensemble of the Hanover State Opera, has frequently performed with major orchestras and has a wide repertoire ranging from 17th century works to contemporary music, and is active in various fields. For the 2021/22 season, she will be working with Savard, Jacobs, and others. In the 2022/23 season, she will sing the title role in Handel's "Giulio Cesare" conducted by Alessandrini at the New National Theatre in Tokyo. She has performed with numerous orchestras, including the Oslo Philharmonic, the Vienna Symphony Orchestra, the Mahler Chamber Orchestra, and the 18th Century Orchestra. Conductors she has performed with include Biondi, Blomstedt, Corbo, Herreweghe, and others. In opera, appeared in Purcell's "Dido and Aeneas," Monteverdi's "Orfeo," and Wagner's "The Rhinegold". She has recorded more than 50 CD titles.
---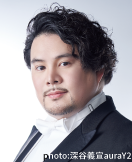 Naoki Miyasato(Tenor)
Graduated from Tokyo University of the Arts at the top of his class. After completing the graduate school, he studied at the University of Music and Performing Arts Vienna. He studied in Vienna and Italy. In opera, he has received great acclaim for roles in "Madame Butterfly" Pinkerton at the Nikikai, "La Bohème" Rodolfo at the Nissay Theatre, and "La Traviata" Alfredo in the Tokyo Metropolitan Theatre's Theatre Opera/National Co-production Project. He has performed with many major Japanese orchestras with great acclaim, including "the Ninth," Rossini and Dvorak's "Stabat Mater," Verdi's "Requiem," Mahler's "Symphony of a Thousand," and many others. Also appeared on NHK New Year Opera Concert, "Recital Nova", and "Classic Club". Member of Nikiikai.
Official website http://naokimiyasato.com/index.html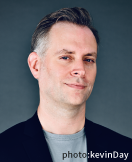 Paul Max Tipton(Bass, Baritone)
Studied at the University of Michigan Ann Arbor School of Music and the Yale University Church Music Institute. He is active in many fields, including opera, oratorio, and chamber music. His repertoire ranges from Schütz and Monteverdi to Britten and Bolcom, with Bach and Haydn being especially highly acclaimed. He has sung with the New York Philharmonic, Orchestra of St. Lukes, Bach Collegium Japan, Göteborg Baroque, and others, and has performed with conductors Masaaki Suzuki, Leonard Slatkin, Helmut Rilink, Paul Hillier, and Ton Koopman. He has been invited to the Spoleto Music Festival, Amsterdam and other ancient music festivals around the world. With Masaaki Suzuki, he recorded a solo cantata by Nicholas Bruns, and won three Grammy Awards in 2006 for his recording of Bolcom's "Songs of Innocence and of Experience" conducted by Leonard Slatkin.