Childcare Service
Preschool children are not allowed to enter this performance.
Childcare reservations are available for preschool children ages 2 and up.
【Childcare application】
Comaam Inc.
048-240-5000 (9:00-6:00pm except Sat, Sun and holidays)
*1,000 yen per child will be charged.
*Please apply at least one week prior to the performance.
*Application will be closed as soon as it reaches capacity.
*Due to measures against new coronavirus infection, we can only accept one person per performance. Please contact if you wish to apply for more than one person.
Profile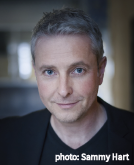 Alexander Liebreich / Conductor
Born in Regensburg, Germany. He studied at the University of Music and Performing Arts Munich and the Mozarteum University Salzburg, where he was trained by Abbado and Gielen. Currently the Principal Conductor of the Prague Radio Symphony Orchestra. He has served as Artistic Director and Principal Conductor of the Munich Chamber Orchestra, Music Director of the Tongyeong International Music Festival in Korea, Principal Conductor and Artistic Director of the Polish National Radio Symphony Orchestra, and Artistic Director of the Richard Strauss Music Festival. He has made guest appearances with the Royal Concertgebouw Orchestra, Belgian National Orchestra, BBC Symphony Orchestra, BBC Scottish Symphony Orchestra, Berlin Radio Symphony Orchestra, Munich Philharmonic Orchestra, Bavarian Radio Symphony Orchestra, Stuttgart Philharmonic Orchestra, Dresden Philharmonic Orchestra, Luxembourg Philharmonic Orchestra, Tonhalle Zurich, St. Petersburg Symphony, NHK Symphony Orchestra, Mahler Chamber Orchestra, Berlin Academy for Old Music, etc. His recordings for Accentus, ECM, Deutsche Grammophon, and SONY have all received international acclaim. In 2016, received a special cultural award from the Bavarian state government. He will become Principal Conductor and Artistic Director of the Orquesta de Valencia in Spain beginning in the 2022/23 season.
---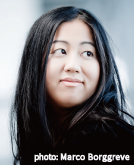 Yu Kosuge / Piano
In 2005 she made her recital debut at Carnegie Hall, and the following year in 2006 at the Salzburg Festival. She has performed with the Berlin Symphony Orchestra and others under the direction of Dmitriev, Dutoit, Ozawa, and others. She performed at the Salzburg Festival in 2010 as a substitute for Pogorelich. Since then, has continued to be active on the global stage. Currently, she is working on a new project, "Beethoven MO-DE," in which she will gradually introduce a variety of Beethoven's works with piano. In 2014, received the 64th Minister of Education, Culture, Sports, Science and Technology New Artist Award in the Music Division of the Art Encouragement Prize, and in 2017, the 48th Suntory Music Award. In the fall of 2016, released a box set commemorating the completion of Beethoven's complete piano sonatas. In 2017, began a four-year recital series, "Four Elements," themed on the four elements: water, fire, wind, and earth, which was well received.
---
NHK Symphony Orchestra(Orchestral Music)
The NHK Symphony Orchestra gives approximately 120 concerts throughout Japan, including 54 subscription concerts a year, and its performances are broadcast throughout Japan on NHK TV and FM broadcasts, as well as introduced to the world through international broadcasts. The group has also received international acclaim for its activities and performances, including its first appearance at the Salzburg Festival in August 2013, and performances in Berlin, Vienna, and nine other major European cities in the spring of 2020.
In recent years, the orchestra has been involved in a variety of educational programs to nurture the next generation, including the "NHK Symphony Academy," which trains orchestra personnel, and the "NHK Children's Music Club," which visits schools across Japan to bring the joy of music closer to the children.
The conductor lineup includes Chief Conductor Paavo Järvi, Music Director Emeritus Charles Dutoit, Conductor Emeritus Herbert Blomstedt, Conductor Laureate Vladimir Ashkenazy, and Regular Conductors Yuzo Toyama and Tadaaki Otaka.