Artist Profile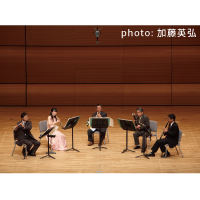 Tokyo Symphony Orchestra Members Woodwind Quintet
The Tokyo Symphony Orchestra was founded in 1946. Received the Minister of Education Award, the Kyoto Music Award Grand Prize, the Mainichi Art Award, the Suntory Music Award, and others. Has been in charge of ballet and opera performances at the New National Theatre, Tokyo, and has received high acclaim. Have partnerships with Kawasaki City and Niigata City, and are also active in the local community. Saitama Hall has held the "Summer Vacation Orchestra Land!" from 2006 to 2018, and brought music to children with an orchestra every year. A woodwind quintet sounded from its orchestra members.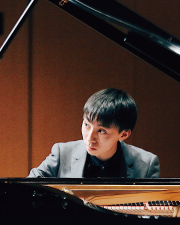 Shu Katayama (Piano)
Born in Sapporo, Hokkaido. Graduated from the Tokyo College of Music (Piano Performance Course of Excellence) at the top of his class, and completed the master's course at the same college. Currently, a researcher of the Tokyo College of Music and a student of the composition department at Toho Gakuen School of Music. Received many awards, including first prize in the National Piano Competition of the All Japan Student Music Contest, the Pitina Special Class Grand Prix, and the Audience Award. Appeared in many concerts throughout Japan and in Europe, and has performed with the Tokyo Philharmonic Orchestra, the Tokyo Symphony Chamber Orchestra, and other orchestras, and is active in the field of chamber music as well as solo.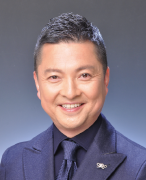 Satoshi Asaoka (Narrator, MC)
Graduated from Keio University. Joined TV Asahi as an announcer. Was the first sportscaster of "News Station". Since becoming freelance, has expanded the activities to include TV, radio and commercial appearances, as well as hosting classical concerts and planning and composition. His unique world of on-stage conversations with soloists and conductors, as well as his light-hearted talks on interesting topics, has gained attention and trust as a presenter who can broaden the scope of new art fans.