Profile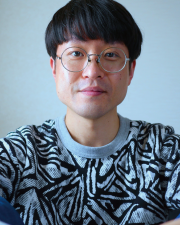 Yohei Hosokawa
Playwright, director, actor, leader of Horobite.
Born in Saitama, Japan in 1978. Dropped out of the first faculty of literature at Waseda University. While a student at Waseda University, he formed the theater company「Water Music」, which he wrote and directed, within the Waseda University Theater Club, and was active in it until 2006. He also participated as an actor in「Theatrical Bento Neko Nya~」for all performances from 2000 until its breakup in 2004. He launched his solo company「Horobite」in 2009 and the company has been in full swing since 2015. As an actor, he has appeared in many films and stage productions.
---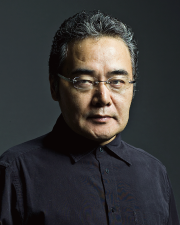 Ryo Iwamatsu
Playwright, director and actor.
Born in Nagasaki, Japan in 1952. In 1986, he began writing and directing for Tokyo Kandenchi, starting with the「The Town Series Trilogy」and in 1989 won the Kishida Kunio Drama Award for「Futon and Daruma」. Since then, he has produced a number of works to the public. In 1993, he won the Kinokuniya Theatre Award(Individual Award) for「Kowareyuku Otoko」and「Hato wo Kau Shimai」, and in 1998, the Yomiuri Literary Award for「TV Days」. He won the Tsuruya Nanboku Drama Award for his performance of「Usui Momoiro no Katamari」(written and directed) at Saitama Gold Theater in 2017. As an actor, he has appeared in many TV dramas, movies, and stage performances.
Saitama Next Theater This theater group was founded in 2009 by Yukio Ninagawa, the former artistic director, with the aim of「training young actors who will lead the next generation」. The group started with 44 members selected by audition from 1,225 applicants. Received the Yomiuri Theater Award of Excellence for two consecutive productions: the second performance of『The Legend of the Beautiful』and the third performance of 『「Hamlet」by Pale Boys and Girls in 2012』. In 2014, participated in a world tour of five cities in three countries with『Raven, we chamber bullets』, a collaboration with Saitama Gold Theatre. Won the Hayakawa「Tragicomedy」Award for his 6th performance of『Richard II』in 2003. In 2004, the same play was invited by the「Craiova International Shakespeare Festival」and toured Romania. In 2017, had a wonderful collaboration with Saitama Gold Theatre in their performance of『Usui Momoiro no Katamari』. In 2018, began a new series,「Theatre on the World's Front Lines」with the first production,『Djihad』, the second,『The Third Generation』, and the third,『Lilacs in the Morning』. In December 2020, staged a reading performance of『Six Characters in Search of the Author』, which was highly acclaimed. Average age 34.1 years old, with 14 members from the first to fourth generation (as of April 1, 2021).